Now Time to Dry Your Clothes... Simply Better & Efficient way with our
GALAXY DRY PULL-IT DRYING SYSTEM
Our Galaxy Dry Pull-It Drying System, is a permanent clothes drying solution – means it will be fixed to ceiling or a wall to save space and keep the floor accessible for all purpose. They can be either retracted or tilt out for usage. Our Pull-It Drying System is the most common among retractable options, it is very convenient if you are looking for a dryer with lesser space to hang in your balcony, corridor etc.
Yes, Our Pull-It Drying System have stainless steel pipes and is bound using steel square pipes giving it more strenght and better premium looks. It uses warm air to dry the clothes much faster. If you want cloth drying Systems for small balconies, then DryPlus Pull-It Drying System is the appropriate one.

And the best part of it is you don't need to fold it or store it when not in use, as its on ceiling completely out of the sight and saves all your floor space completely.

Why Galaxy Dry Pull-It Drying System ?
Very Easy & Convenient to Use.
Saves All Your Floor Space.
Perfect for Installing at Lesser Space like Balconies, Corridors, Laundry Rooms, Store Rooms, Terrace Wall Sides, Over Bathtubs, House Backyard etc.
Holds Full Load of Laundry upto 5 Kgs per pipe.
Easily installed on both dry walls and concrete ceilings.
Also installed / attached on wood base.
To hang clothes you need to just lowered the pipes together and then easily mounted to the ceilings for better clothes drying solution.
Strong and durable as built with stainless steel pipes and bounding using steel square pipes.
Clothes dry very efficiently due to its thick pipes never crease your clothes, hence saves your electricity bill, as no ironing is needed anymore.
Advantages & Benefits of Galaxy Dry Pull-It Drying System :
Durable & sturdy, as pure stainless steel is used.
Takes lesser space to get installed.
Multiple sizes options to fits in everyone's need.
Resonable pricing.
Saves your entire floor space.
Better premium looks, enhance your house beauty.
Cloth drying Space ranges from 3 feet to 63 feets.
Yes! Now you can select product Dimensions / Sizes as per your requirement and choices...
Length of pipes (13mm diameter): Starting from 1ft going up to 7ft (0.75mm thickness) and 1ft to 8ft (1.1mm thickness)
Choice in Steel Bounds :
13 inches - will hold 3 Pipes
17 inches - will hold 4 Pipes
21 inches - will hold 5 Pipes
25 inches - will hold 6 Pipes
29 inches - will hold 7 Pipes
33 inches - will hold 8 Pipes
Hardware Included :
Stainless Steel bound - 1 pair
Stainless Steel Pipes: Number, Size and Thickness as per choice
6mm Black Rope 30ft long
Aluminum - nylon pulley - Single + Double
SS Fitting Screws and fasteners
CP hook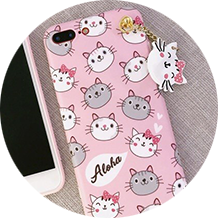 ANUJ CHOPRA
Good Product